Leader Mahatma Gandhi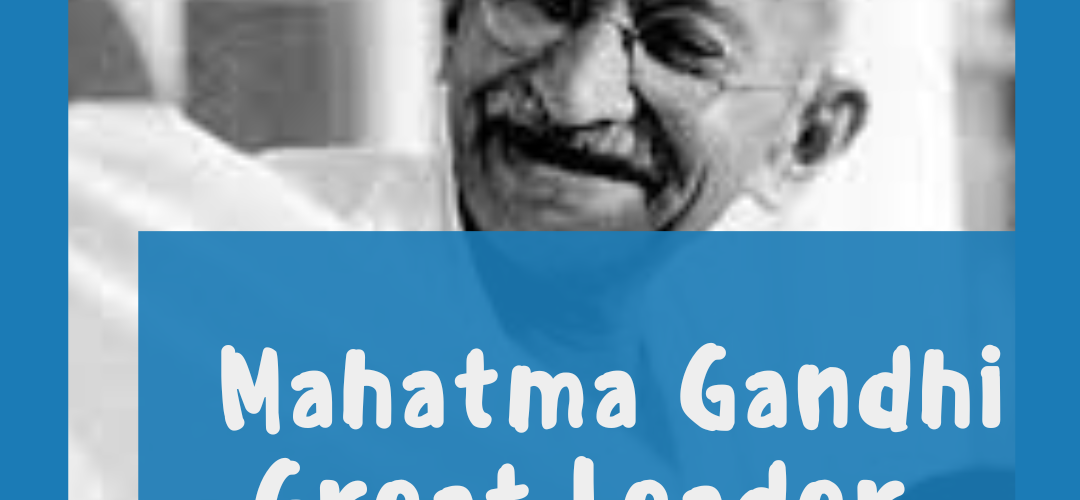 Mahatma Gandhi, byname of Mohandas Karamchand Gandhi, is one of the greatest leaders in history. He is also known as father of nation in India.
There are so many things we can learn from him.
Communication Skills

: He had the communication skills required to leave an unforgettable impact on an entire nation.

Influencing people

: Mahatma Gandhi was a "mass communicator". Mahatma Gandhi demonstrated his ability as a mass communicator through his strong character, reasonable and logical thinking, and ability to arouse emotions and desired sentiments in the people.

Integrity:

Most importantly, he practiced what he preached. He was a man that believed that honesty was above all else. 

Empathetic Listening:

Mahatma Gandhi was not just a great speaker, but also a great listener. He was an empathetic listener, meaning he put himself in other people's shoes to be able to truly understand them. He spoke with a focus on what the world needed.

Humility:

He was a soft spoken person, who was not only remembered for his politeness, but also for his humility and how he treated everyone equally.

Leadership skills:

A balance between confidence and modesty, good speaking and good listening is key for good communication skills. A great leader like Mahatma Gandhi is a perfect example of these skills. Great leaders like Mahatma Gandhi have changed the course of history with these skills. By learning from him and applying these skills in our daily life, we can transform ourselves into better individuals.